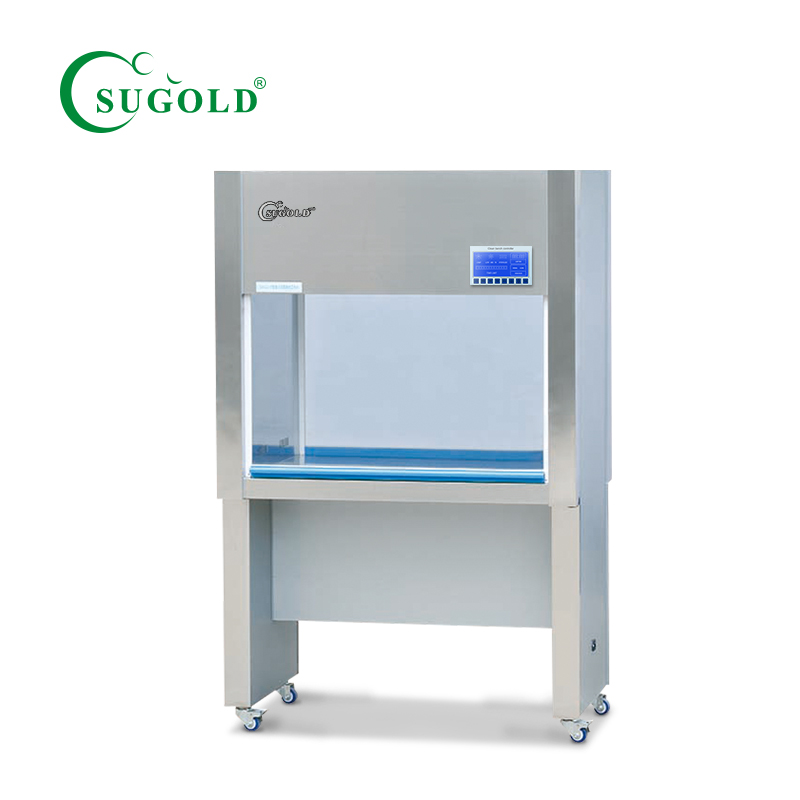 SW-CJ-1FD  single-person single-side (vertical air supply) clean bench
This is a kind of clean bench widely used in medical treatment, chemical experiment, electron, precise machinery, instrument, apparatus, medical preparation, operating room, foodstuff, drinks, daily-use cosmetic, stock raising and aviation, as well as providing germfree dustless clean environment.
characteristics
1. The vertical closed bench can effectively prevent outer gas from entering and preventing peculiar smell in operating area from damaging human body.
2. It adopts wind volume adjustable fan system, light-touch type switch and dual-speed voltage regulation device to keep wind speed in working area in ideal state.
3. The personalized design considers user's demand completely. It adopts spring type sliding door so that the door can be oriented on needed position, thus it is more convenient to operate.
4. This is the newest type bench in present market. The front cover may be opened directly for exchanging filter, electric components easily.
5 Operate with LED panel.
6The material of the work area is 304 stainless steel.
| | |
| --- | --- |
| No. Index/Model | SW-CJ-1FD single-person single-side (vertical air supply) clean bench |
| Cleaning level | Grade 100(209E U.S. Federal) |
| Number of bacteria | ≤0.5per utensil.hour(90mm utensil) |
| The average wind speed | 0.25~0.45m/s(Speed two-speed) |
| Noise | ≤62dB |
| Power supply | AC, 220 V/50Hz |
| Illumination | ≥300LX |
| Half ventilation peak value | ≤ 3μm(XYZ direction) |
| Max. power consumption |  400W |
| Weight |  75KG |
| Dimension of working area(W1×D1×H1) |   870*580*515mm |
| Overall dimension W*D*H |  1030*650*1600mm |
| Efficient filter specifications and quantities |  865*555*38*1 |
| Specification and number of fluorescent lamp or UV lamp of ultraviolet lights |  8W*1/10W*1 |
| Suited number |  Single-Single |
Note: Special specification of non-standard type clean bench is also available on demand.